This experience has inspired me to go to school for film and audio production
Fourthwall showed me that my dreams were achievable.
I have a confidence in my ability to actually succeed at something and school this fall was much better because of it. I am now looking at colleges with film majors
I love the the idea of furthering their writing skills, collaboration skills, interpersonal skills, at the same time they have fun making a movie. This program builds creativity and innovation.
My son will never forget this experience. It provided a multi layer approach to expose him to the entire filmmaking process, improve and offer new skills, collaborate as part of a team, allow creative freedom and, importantly, help boost his confidence.
"We believe intelligence comes in many forms. Grades are not the only barometer of success. Fourthwall's cast of creative artists, expert dreamers, legendary storytellers and tech wizards will ensure you keep making it, until you make it.

Whether you come to ignite your creative genius to meet a few new friends, we will have an excellent journey together. Before you know it, you will be on our way to realizing a dream and developing the skills necessary to achieve it.
Not only was Aidan the inspiration behind Fourthwall he was also a talented artist in his own right. A singer songwriter, pianist, fine artist, comedian, philosopher and so talented at so many things.  Click on the YouTube icon below for a video of one of Aidan's most popular songs.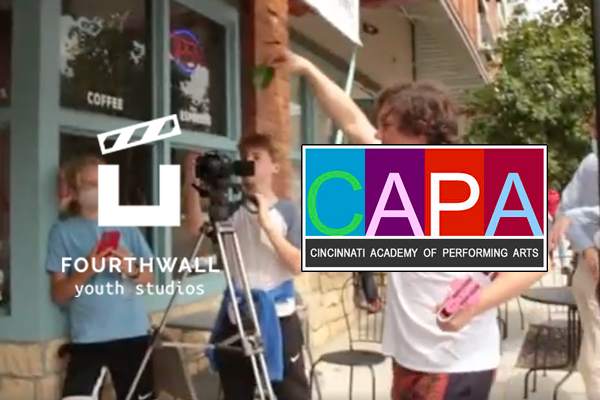 Summer Film Camp
Dates: July 24th – August 4th
Time: 9 am – 3 pm, M-F
Location: Artsville 5021 Whetsel Ave, Cincinnati, OH 45227
Participating students were coached and mentored through the filmmaking process including;
Storytelling
Scriptwriting
Production Planning
Location Scouting
Camera Operation
Audio Production
Principal Photography
Editing and Finishing
Success!!! See the finished films on CAPA's website.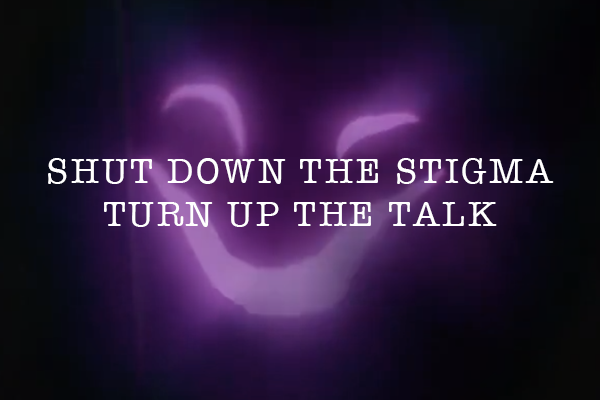 This student led, peer-to-peer film series will include a community wide "roadshow" to get teens talking to teens about the issues that affect them most.
The film series will cover;
Depression
Anxiety
Substance Abuse
ADHD/Dyslexia
Suicide Prevention
For more on the project, click here.
"Just the production of one short film, from end to end, introduces the student to a dozen different creative career possibilities. But the production process the student goes through in making that film is unmatched in empowering that same student to develop collaborative, critical thinking, creative problem solving, and communication skills...21st century skills...that every employer requires but students do not yet possess.

Frank O'Farrell

Director, Fourthwall Youth Studios
Now Showing
A selection of films we think you might like
Aiken ESL 8:30
Produced during the 2022 spring semester, this collaboration with Film and Media Studies students at the University of Cincinnati, illustrates some of the extraordinary resources available to ESL and refugee students at Aiken. The program is run by Aaron Parker and is a hidden gem at Cincinnati Public Schools.
Democracy & Me
3:30
Democracy & Me is a podcast offered by Cincinnati Public Radio to area youth. Students learn about the importance of civics, voting and other social issues. In this video they visit the radio station on their first day of their internship.
When The Smoke Clears
5
:30
Commissioned by St. Elizabeth Medical Center and administered by Artswave, Fourthwall was asked to facilitate the production of an anti vaping PSA, to be written and produced by high schoolers and targeted to middle schools. The final film is a 3-part vignette style, illustrating the damage this risky habit can cause.